About Canyoning Nice.
Canyoning Nice is a website specializing in canyoning around Nice. It is owned by the company Canyoning Sud Est SARL, a network of instructors also offering canyoning in the Verdon region.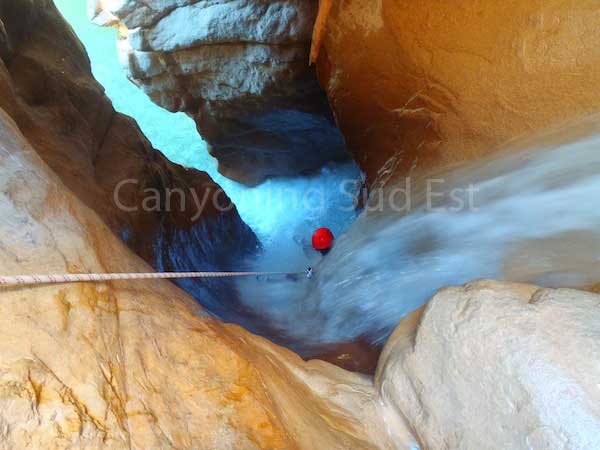 Canyoning Nice offers to introduce you to the activity of canyoning in Nice and the Alpes-Maritimes. You can join us in the Vésubie, Roya, Cians, or Esteron Valleys. We will guide you through the best canyons in this spendid area.
Canyoning Nice provides all the specific equipment for canyoneering. To ensure high quality and safety, we hold the European EPI certification. "Adventure" and "professionalism" are two words that define our team.
Canyoning around the French Riviera
Canyoning Nice has selected the most beautiful canyons around Nice, including the valleys of Cians, Estéron, Vésubie, and Roya. Our team also offers a remarkable Italian canyon with the Barbaira clue located near the border. All of our activities are located close to the French Riviera, Monaco, and the cities of Nice, Cannes, Grasse, and Toulon. Canyoning Nice caters to individuals, couples, and families. We also provide special offers for corporate committees, bachelor and bachelorette parties, and communities.